Photography for architecture exhibition: The Future as a Project: Doxiadis in Skopje
Location: Athens Greece
Year 2018
Photography: Vase Amanito
Fifty-five years after the 1963 earthquake that demolished 80% of the city of Skopje, the contribution of Constantinos Doxiadis in the redesign of the city is still largely unknown. Meanwhile, the history of the modernist buildings that dotted the new city scape, after Kenzo Tange's office took on the task of redesigning the city center, remains unappreciated. Many excellent examples of metabolism and brutalism, have been suffering from decades of neglect.
In recent years, both Doxiadis and the modernist heritage of Skopje have started to enjoy the increasing interest of the architectural community both in the Balkans and abroad. This exhibition will bring to surface for the first time in Greece Doxiadis's extraordinary work in Skopje, which includes a detailed survey of the affected areas, strategic planning, and a new outline for the master plan. Furthermore, it will introduce to the Greek public the work of Kenzo Tange for Skopje's city center, and showcase a series of modernist buildings authored by leading Yugoslavian architects that still stand today in the center of the city. The exhibition material has been contributed by the Doxiadis Archives, the Museum of Skopje and the personal collection of Jovan Ivanovski, Ana Ivanovska and Vladimir Deskov.
Curators: Kalliopi Amygdalou, Ana Ivanovska Deskova, Jovan Ivanovski, Vladimir Deskov, Kostas Tsiambaos.
Assistant Curator: Christos Kritikos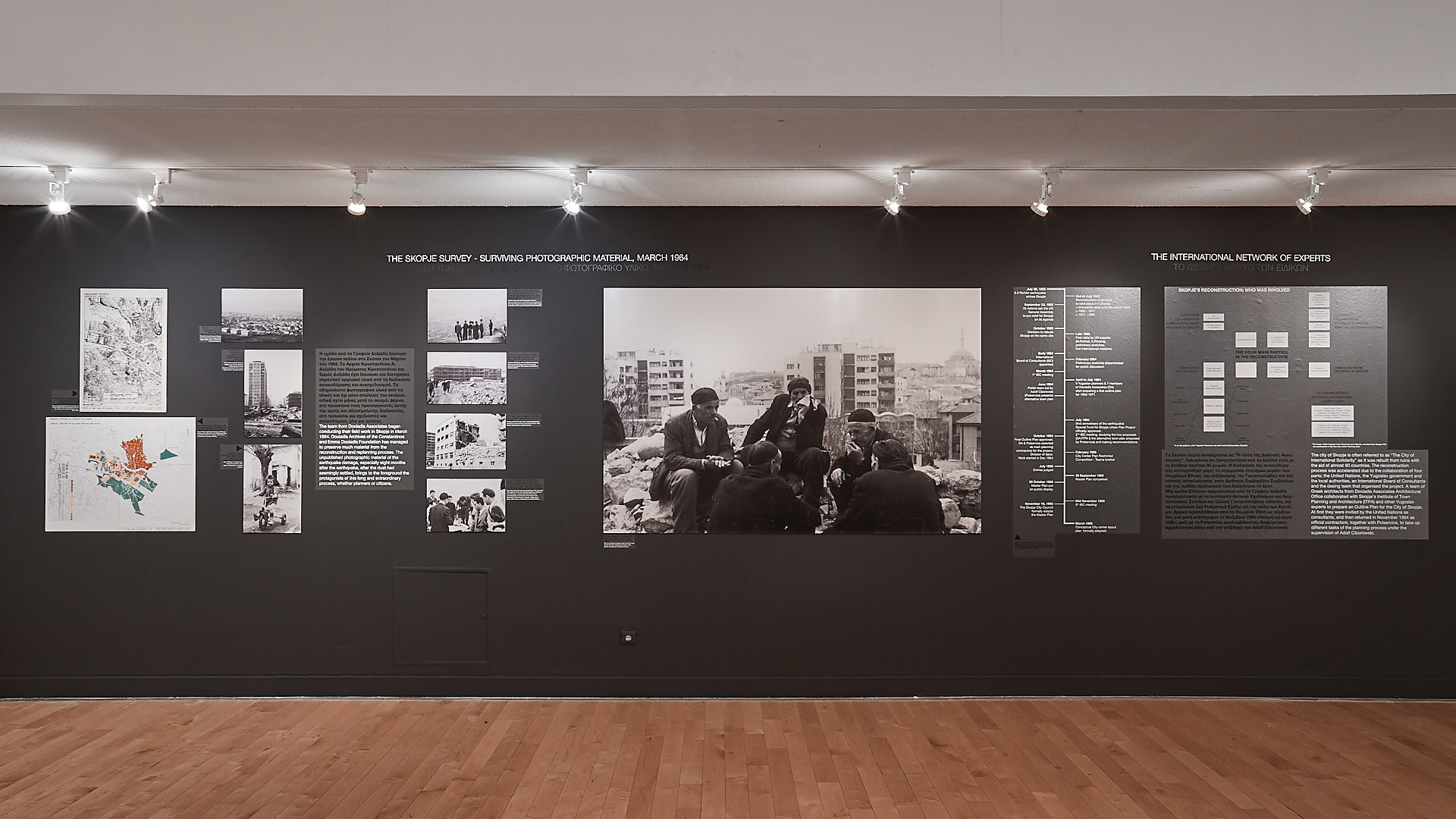 Photography © Vase Amanito, All rights reserved.